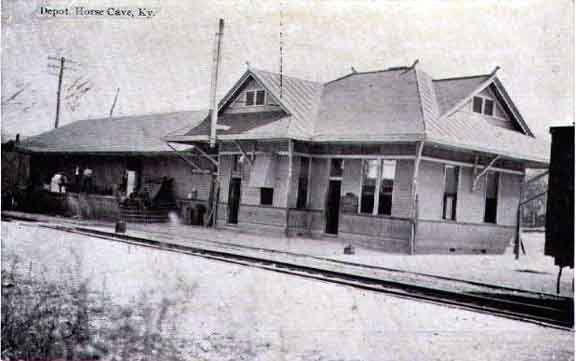 Photo provided by Shirley Woodcock Jackson in memory of her parents, Henry Frasier and Lacy Lee Turner Woodcock .
This photo acquired from a postcard mailed to a Mrs. Maud Wilson, Green Co., KY in 1910. Postcard postage at this time was one cent.

Built in the 1850's the Depot was burned during the Civil War and rebuilt. The depot was torn down in the 1960's.