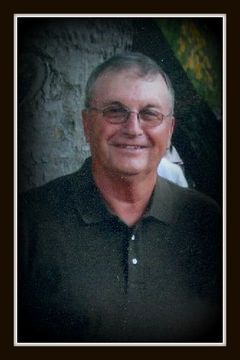 Roy Avery
Roy Avery, age 73, of Hardyville, KY, passed away Wednesday, September 9, 2015, at his residence in Hardyville, KY. He was a retired Receiving Clerk with Donnellys, enjoyed working on his farm and was a member of Mt. Olivet Baptist Church. He was retired with 24 years US Army National Guard and served in the Gulf War. He was a member of Hart County Fair Board, Pearl Webb Cemetery Board and retired from Bale Tobacco Company.
The Hart County native was the son of the late Richard Avery and the late Maude Meridith Avery.
He is survived by wife, Peggy Moss Logsdon Avery; three sons, Darris Waters and wife Karen, Canmer, KY, Marcus Avery and wife Holly, Scottsville, KY, Travis Avery and wife Tracy, Hardyville, KY; one sister, Flossie Jewell and husband Mike, Canmer, KY; six brothers, Laymon Avery and wife Gladys, Munfordville, KY, Walter Avery and wife Sue, Greensburg, KY, James Avery and wife Beverly, Center, KY, Luther Avery and wife Jo, Canmer, KY, Lawrence Avery and wife Teresa, Canmer, KY, Bruce Avery and wife Brenda, Summersville, KY; three grandchildren, Garth Avery, Dustin Avery, Emily Avery; several nieces and nephews, two step children, David Logsdon, Canmer, KY, Cyndi Logsdon, Hiseville, KY; two step grandchildren, Lindsey Hardcastle and her husband Wes, River Phillips; one step great grandchild, Tanner Hardcastle. Besides his parents, he was preceded in death by a wife, Dotty Avery, a sister, Liddie Rosser and a brother, William Francis Avery.
The family will receive friends from 4:00 PM to 8:00 PM, Friday, September 11, 2015, from 12:00 noon to 8:00 PM, Saturday, September 12, 2015 and from 10:00 AM to 2:00 PM, Sunday, September 13, 2015 at Brooks Funeral Home. Funeral service will be 2:00 PM, Sunday, September 13, 2015 at Brooks Funeral Home with Bro. Gary Talley officiating. Interment will be at Pearl Webb Cemetery, Canmer, KY.
Memorial contributions can be made to Gideons International and Pearl Webb Cemetery.