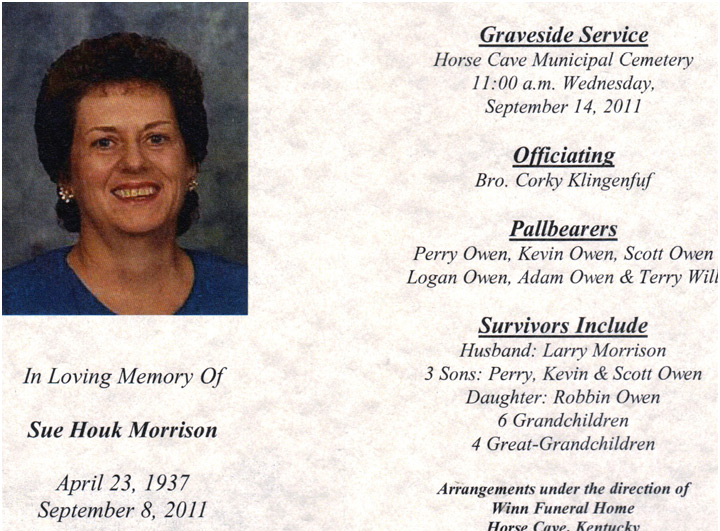 Sue Houk Morrison, formally of Rowletts, Kentucky passed away on Thursday in Raleigh, North Carolina. She is survived by:
Her Husband , Larry Morrison
Three Sons: Perry Owen, Kevin Owen and Scott Owen.
One Daughter, Robbin Owen
Six Grandchildren, and Four Great-Grandchildren
Graveside Funeral Services for Sue Houk Morrison will be held at 11:00 a.m. Wednesday at the Horse Cave Municipal Cemetery under direction of Winn Funeral Home of Horse Cave. Visitation at Winn Funeral Home after 10 a.m. Wednesday.Expressions of sympathy may be made in the form of donations to the American Heart Association.